ROBERT O'BOYLE, LE CEO, DEVOILE LA NOUVELLE MISSION DELIFRANCE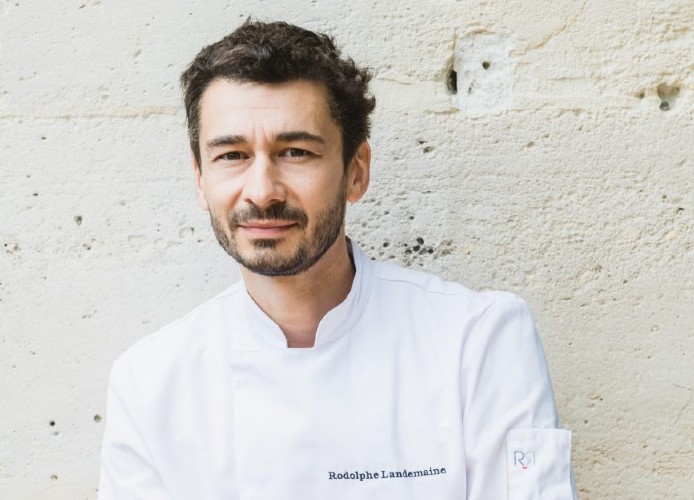 1. HELLO RODOLPHE LANDEMAINE, COULD YOU INTRODUCE YOURSELF?
Hello, my name is Rodolphe Landemaine. I'm a baker and pastry chef. I trained with the Compagnons du Devoir and with some of the big names in hospitality and catering, notably with Ladurée where I was lucky enough to work with Pierre Hermé.
2. COULD YOU TALK TO US ABOUT THE RECIPE THAT YOU ARE MOST PROUD OF?
Without a doubt, it's the vegan cookie! This is total "food porn" – absolute indulgence. What I particularly like is that this cookie challenges stereotypes around vegan food, which is often associated with health food, so you don't necessarily expect an ultra-indulgent product. I defy anyone to tell the difference between my cookie and a standard cookie!
3. COULD YOU TELL US ABOUT THE PATISSERIE TRENDS THAT INFLUENCE YOUR WORK?
What has always inspired me most are the classic patisserie recipes crafted according to the true tradition: the Millefeuille, the Flan, the Cookie, the Fraisier, etc. As a vegan, my challenge is to reproduce these classic French patisseries with as much indulgence and flavour as the classic, traditional recipes; the most important thing for me is to bring people together around delicious patisseries.
I also only use seasonal fruit and vegetables, and I source most of my ingredients (flour, fruit and vegetables, cheese and vegetable fats) from the Paris region.
4. HOW DO YOU SEE PATISSERIE IN 2030?
I imagine patisseries that are very similar to what we see today, but with a greater focus on certain trends like ethics and ecology. Tradition will always play a key role, and I am sure that indulgence and a desire to treat yourself will remain key criteria when consumers choose to indulge themselves.
FIND OUT ABOUT PÂTISSERIE LATEST TRENDS
At Délifrance, we are crazy about patisserie.
As we are constantly on the lookout for new trends to understand and anticipate consumer needs.
We gathered latest & most impactful trends in this Patisserie Booklet that you can download for free.