COULD YOU DESCRIBE YOUR JOB?
My role is to ensure the quality of raw materials and packaging purchased by the group from our list of suppliers throughout their entire life cycle.
I carry out risk analyses, monitor suppliers (complaints/crises), and manage audits. But I also manage the quality system of these supplies to remain in compliance with the requirements of certification guidelines.
WHAT MOTIVATES YOU WITH REGARDS TO YOUR RESPONSIBILITIES?
The friendly interactions with my team. The international aspects of my job and the wide range of problems we encounter have taught me so much. I also appreciate the trust that my manager shows in me.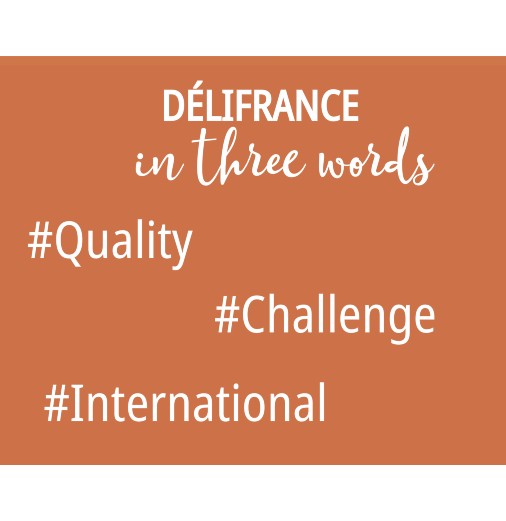 WHAT IS YOUR GREATEST ACHIEVEMENT?
To have gotten where I am now, despite all the difficulties.
WHAT IS YOUR MOTTO IN LIFE?
One can never take anything for granted.
WHAT IS YOUR FAVOURITE DÉLIFRANCE PRODUCT?