CAN YOU DESCRIBE YOUR JOB?
I am Inbound Logistics Manager. My team and I order raw materials and make sure that production has enough in stock to meet customer demand.
WHAT MOTIVATES YOU WITH REGARDS TO YOUR RESPONSIBILITIES?
The satisfaction of a job well done, of being the starting point of the supply chain (compliant service level with zero raw material stockout).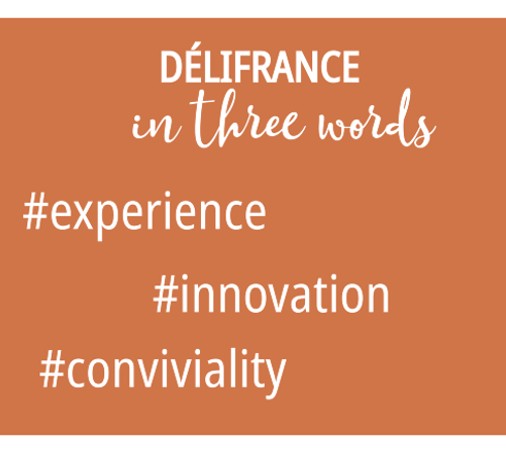 WHAT'S YOUR GREATEST SUCCESS?
Putting in place a reliable, operational IT management system in my department when I took up my position.

My next challenge will be to have helped my partner build their capacities to make them fully operational and capable of replacing me at a moment's notice.
WHAT ARE YOUR PASSIONS IN LIFE?
I have several passions – like music and cinema – and I have very diverse tastes. I am also passionate about cycling. In fact, I live 13 km from the factory, and I go to work on my bike. It's ecological and it's good for you!
WHAT IS YOUR FAVORITE DÉLIFRANCE PRODUCT?