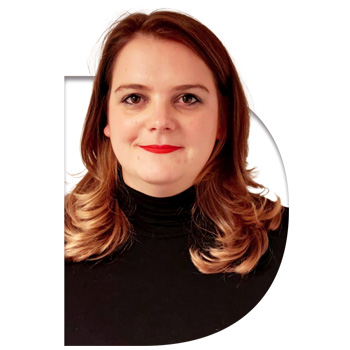 Global Inventory Manager
Ivry-sur-Seine, France
WHAT DOES IT MEAN TO YOU, TO HAVE JOINED VIVESCIA GROUP?
For me, joining Vivescia means a perspectives for my professional future.

WHAT ARE THE MAIN MISSIONS OF YOUR CURRENT JOB ?
I work within the Délifrance Central Supply Chain, hand in hand with various departments and entities, to ensure the availability of our products to our customers.
I am responsible for the reliability and quality of the stocks on our Délifrance platforms as well as the correct sizing of our storage spaces.
I also work with platforms, sales, quality and CSR departments to manage stocks at risk of destruction, in order to reduce food waste..
WHAT DO YOU LIKE THE MOST ABOUT WORKING AT DÉLIFRANCE ?
What I like the most is the satisfaction of participating in ensuring the availability of our products to our customers and therefore contributing to feeding them throughout the world!
WHAT IS YOUR PROFESSIONAL BACKGROUND?
I have a career path that some would call "atypical" since I studied in the hotel and restaurant industry, so at first glance, I had nothing to do with the supply chain. After two years in the restoration industry abroad, I joined the sales team in a boutique of a great pastry chef. After 4 years and the desire to discover other functions, I had the opportunity to join the Supply Chain department, which was a real revelation for me. So I started working there for 2 years and then in the ready-to-wear sector.
In 2018, I joined the Délifrance Supply Chain as Production Planner, then Distribution Planner two years later and was promoted to Global Inventory Manager at the beginning of the year.
3 WORDS FOR DÉLIFRANCE
KNOW-HOW
COMMITMENT
HUMANITY
---
DÉLIFRANCE IN SONG
I would say "Feeling Good" by Nina Simone.
I think it sums up my state of mind pretty well when I start a working day.
---
YOUR INCREDIBLE TALENT

I love spending hours in my kitchen concocting good food, baking and then choosing the right food and wine pairing to share with my guests (thanks to the hotel school!).

WHAT ADVICE WOULD YOU GIVE TO A NEW EMPLOYEE ?
We are fortunate to be in a company where we listen to each other's opinions and ideas, so come up with your own!