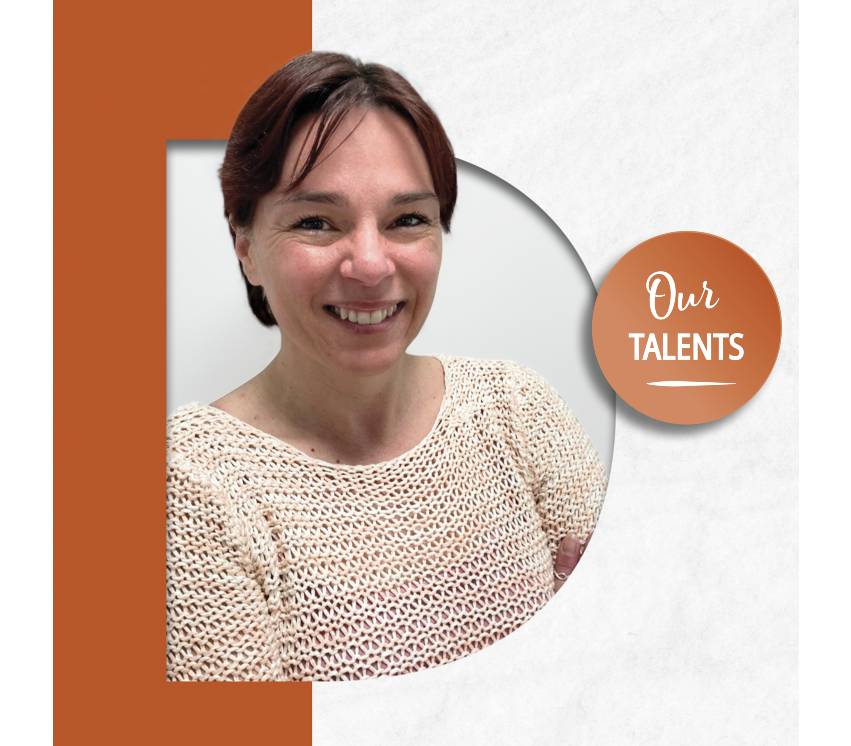 Céline
Van Kemmel
---
PRODUCTION LINE OPERATOR & DEPUTY PRODUCTION LINE LEADER
FRANCE - ROMANS
---
COULD YOU DESCRIBE YOUR JOB?
My job is to be the "jill of all trades" for our team, because I have technical knowledge of all the workstations in our zone, from kneading through to glazing, and I can also stand in for the team leader when necessary.
WHAT DO YOU LOVE ABOUT WHAT YOU DO?
Wearing two hats: combining technical precision with the interpersonal side, supporting my team and listening to them to help everything run smoothly.
WHAT IS YOUR BEST ACHIEVEMENT SO FAR?
Today, I'm proud to be appreciated for the values I hold and the work I have accomplished. In the future, I'm looking forward to having a team of my own to manage. I'm hoping that will come soon.
WHAT IS YOUR MOTTO IN LIFE?
"Dance through life." It's a motto based on my love of dancing.
WHAT IS YOUR FAVOURITE DÉLIFRANCE PRODUCT?
It's difficult to choose when you have a sweet tooth like I do, but I would say the «Croissant Héritage».