CEO ROBERT O'BOYLE, REVEALS DELIFRANCE'S NEW MISSION STATEMENT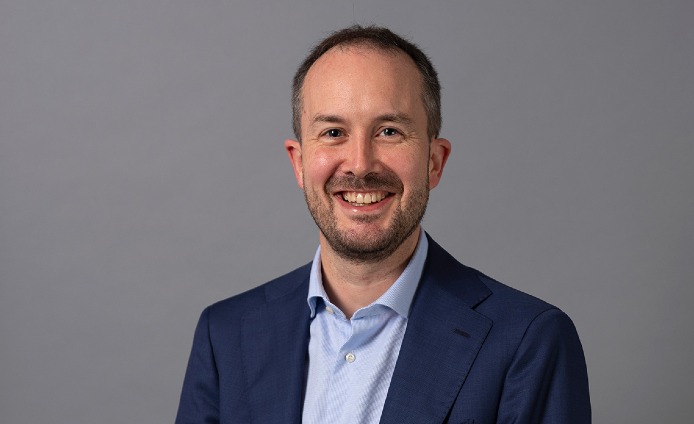 1. HELLO ROBERT, CAN YOU INTRODUCE YOURSELF IN A FEW WORDS?
Hello, I'm Robert O'Boyle, CEO of Délifrance. I joined the company in September 2020. Délifrance is a French frozen bakery manufacturer that makes products for food service, artisan bakers and retailers all over the world. I'm Irish, but I grew up in Belgium and France.
2. DÉLIFRANCE RECENTLY UNVEILED ITS NEW CORPORATE MISSION STATEMENT. WHAT IS ITS PURPOSE?
I would define our Mission Statement as a synthesis of what we are, what sets us apart and the direction we want to take going forward. It will act as the central organising, motivating and inspiring idea behind our Délifrance brand for our customers, consumers and stakeholders. In short, it's a fundamental part of Délifrance's strategy.
3. WHAT ARE THE MAIN ISSUES THAT YOUR MISSION STATEMENT HIGHLIGHTS?
This Mission Statement is extremely meaningful.

It testifies to our strong attachment to our French origins, unparalleled baking know-how acquired over many years, and our upstream agricultural ties. We are proud to highlight the fact that we belong to Vivescia, a french grain cooperative group, which gives us control over and an understanding of the whole food chain, from field to fork; from the farmer to the miller and right up to our bakers.

Our mission statement also conveys a desire for constant progress, in particular in terms of social responsibility, which we want to make a cornerstone of how we do business. And finally, we can't neglect more emotional aspects, like our passion for the profession, sharing and taste, which make Délifrance such an appealing company.
4. CAN YOU EXPLAIN HOW THIS MISSION STATEMENT WAS FORMALISED?
We are currently working on fully bringing our Mission Statement to life in the coming months.
However, several initiatives already illustrate our desire for progress in social responsibility, like our Go Clean programme, initiatives to reduce food waste, and a clear roadmap for sustainable packaging. Creativity is also central to our everyday lives; every year we launch around 150 new products that reconcile consumer expectations and our customers' needs.
Our roots are in

the soil, the grain and

our

French baking know-how.




Together

everyday we

grow and share this heritage

and our

love for baking.




Responsibly, creatively, deliciously

.
DISCOVER DELIFRANCE
Since its creation in France in 1978, Délifrance has been developing bakery, viennoiserie, pastry and savoury products for foodservice providers, bakers and retailers in 100 countries around the world.
Driven by our passion for bakery, and using our heritage, artisan techniques, baking tradition and our exacting standards of taste and quality, we help our customers around the world attract, satisfy and delight their consumers at each moment of the day.