CAN YOU DESCRIBE YOUR JOB?
I have two main roles. The first one is to monitor the Italian subsidiary's strategic projects while also monitoring the main market trends.
My second role is more operational: I handle all trade marketing for Nuova Cogea (our subsidiary in Turin, Italy), a distributor operating in the Piedmont, where I put in place promotional policies, create sales force tools and train sales representatives to help them achieve their objectives.
WHAT MOTIVATES YOU WITH REGARDS TO YOUR RESPONSIBILITIES?
Combining strategic and operational aspects: monitoring the biggest new trends in the food industry and food service on a market as dynamic as Italy, while working on a daily basis with our sales representatives, with their understanding of the reality on the ground, which helps me best understand our customers' needs and continue to learn.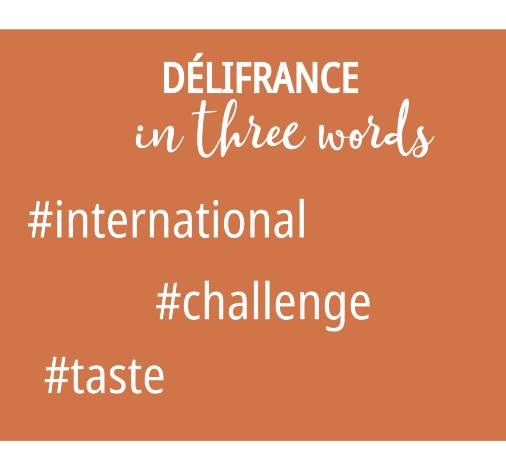 WHAT IS YOUR GREATEST SUCCESS?
My greatest success was making, in the space of just a few months, the first catalogue in the history of Nuova Cogea: a large range of products distributed in seven categories, which is a crucial sales tool for our team. It was a real challenge!
WHAT IS YOUR PASSION IN LIFE?
I have two passions in life: travelling and eating well! My greatest pleasure is to try local dishes and discover new concepts and flavours.
WHAT IS YOUR FAVORITE DÉLIFRANCE PRODUCT?
The triple chocolate pain au chocolate: a bestseller in several markets and a super-indulgent product!