Snacking is a huge trend right now, and Délifrance research reveals pastries are a popular snack, with 66% of consumers enjoying them between meals and 29% for breakfast.
Crisp and delicious: the ideal food to go
A tasty golden-brown flaky pastry, the Vegan Ham & Cheeze Crown is filled with Quorn Ham pieces in a smooth dairy-free béchamel sauce.
Available frozen in boxes of 40, it ships with an easy-to-use branded holder, making it ideal for food to go operators.
Product Code: 19A33
40 units per box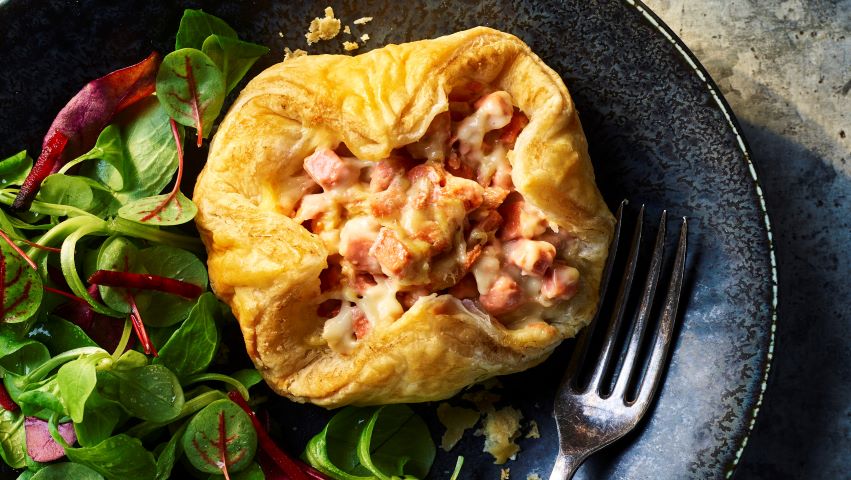 With consumers on the look-out for affordable, indulgent treats, our new Vegan Ham & Cheeze Crown offers operators and retailers a convenient grab and go option, which also caters for the growing ranks of plant-based diners.
Ideal for coffee shops, restaurants and travel hubs
Perfect for retail and convenience stores
Also, available in retail packs of two, it's perfect for the frozen aisle in convenience and retail stores, with eye-catching and familiar Quorn branded packaging.
Retail Pack Product code: 19A25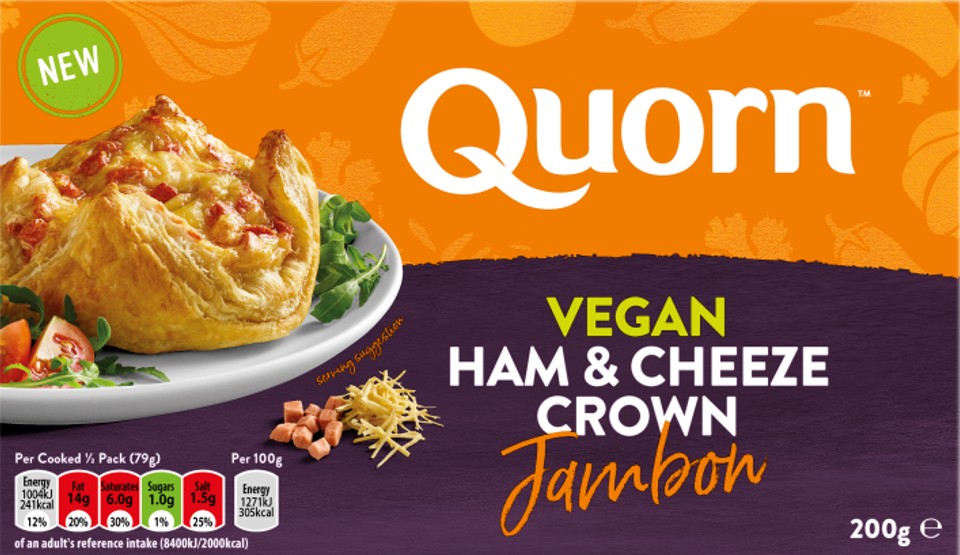 Other vegan products in our range