Characterised with a rich recipe and artisan-style visual,
the new premium range of Délifrance Héritage is inspired by traditional French bakers' know-how and passion.

The closest to artisan shape & handcrafted appearance
• Voluminous shape
• Stocky appearance
• Fine and visible layering
• Fine thin and crispy crust contrasting with a melt-in the mouth and buttery dough
A rich and premium recipe
• The highest percentage of butter in the dough (26%) in Délifrance Heritage range, for a generous recipe
• Made with sourdough, fine butter, free range eggs, French wheat flour, whole milk, Rainforest Alliance certified cocoa
• Aromatic notes: buttery & milky
• Quick & easy ready to bake products
• But always with a hand crafted style
---
What are the premium viennoiserie in that range?
Found out more about the specific characteristics of these two premium recipes :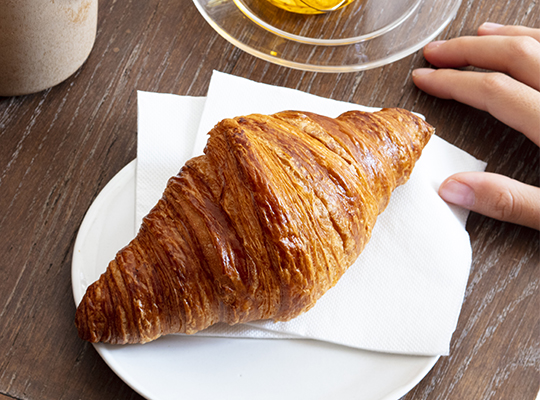 The rich taste & texture of an artisan style croissant with its 24 layers and all the advantages of a ready to bake technology.
Pain au chocolat Le Passionné
An indulgent butter viennoiserie with Rainforest Alliance certified cocoa, with a unique shape
A responsible & Clean Label approach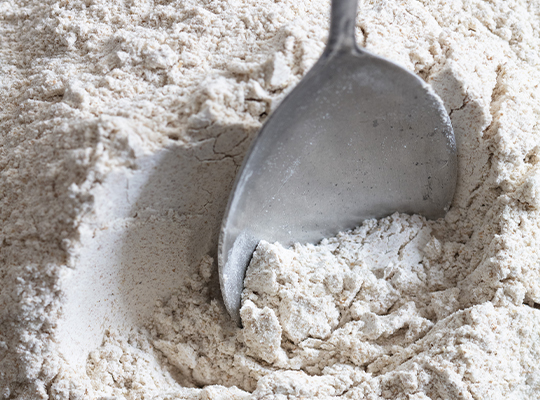 At Délifrance, taste and quality are central. We work to offer you the best products, made with the best ingredients, selected with great care and integrating sustainability criteria. Offering products with reduced lists of ingredients and no red* additives is also a top priority.
Moreover, everything we do is done while guaranteeing food safety rules and respecting ethical principles in our relationships with our suppliers.
The Passionné range is following this responsible and clean label approach, using, as an example, free-range eggs, Rainforest Alliance certified cocoa.
*We established our own classification of additives, mixing EU regulations, open database on food and our main customers' commitments
A range answering to latest trends and customer needs
Over the last two years, the foodservice sector has faced more than its fair share of challenges; after a global pandemic, from which the sector brilliantly recovered in 2022, new problems arose : recruitment, raw material shortages, fierce competition and increasing inflation have emerged as long-term issues.
To gain a better understanding of the sectors' challenges and expectations , over the past year we have carried out extensive research, interviewing more than 40 players of different point of sales typologies in six European countries.
The results* revealed that customers are looking to optimise their business model and add value. Including premium products into their assortment will allow them to increase the business profitability but also drive differentiation & image.
As for the consumers, 59% of them agree that a great appearance enhances the perception of taste**
*Food Service Vision for Delifrance - sept - oct 2022
**Puratos, 2023