COULD YOU DESCRIBE YOUR JOB?
My role as coordinator is to be the point of contact on the ground in partnership with every department: production, maintenance, and cleaning.
An essential link in food safety assurance, my job is mostly based on communicating, listening, and raising awareness of the different aspects of quality.
It also enables us to implement regulatory demands and changes on the ground.
WHAT MOTIVATES YOU WITH REGARDS TO YOUR RESPONSIBILITIES?
What I enjoy about my various responsibilities is the part on the ground, the contact with our teams. Sharing different points of view to find solutions together.
The diversity of the role; every day is different and enables you to learn something new.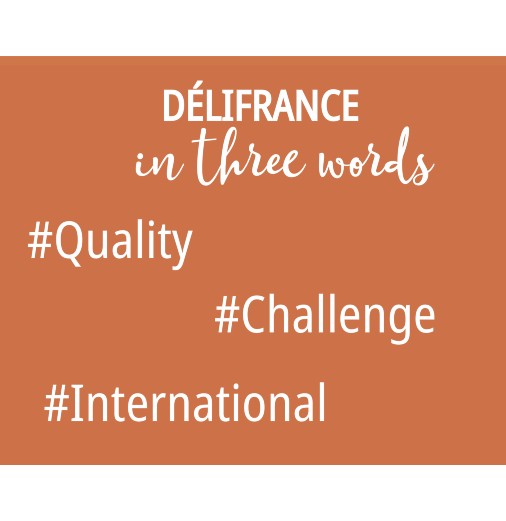 WHAT IS YOUR GREATEST ACHIEVEMENT?
Going back to university for one year to get a bachelor's degree in food safety and quality at IUT Lille, as part of a block release training course with Délifrance, was the biggest achievement of my career. This enabled me to join the quality department, as quality assistant, with the right qualification. I learned a lot and had a lot of enriching encounters with teachers and young students. I thank Délifrance for offering me this great opportunity.
WHAT IS YOUR MOTTO IN LIFE?
My motto is "there are always X possibilities"; nothing is set in stone – there is always a solution or an opportunity.
WHAT IS YOUR PASSION IN LIFE?
I don't have just one passion; I want to do and discover many things. This year it is theatre. I joined a theatre group during Covid – so everything was by videoconference. It was a bit strange to contact and communicate with people through our screens, but we had developed a bond before we met for real.